INTRODUCTION
Germany will phase out coal-fired electricity gener­ation by 2038 the latest. Over the next two decades, the German government and federal states will provide €17 billion to Lusatia for struc­tural support. As part of the WindNODE project, consortium partners in Lusatia are devel­oping blueprints for the second phase of the energy transition.
In 2019, 20 mayors from Lusatia signed the 'Declaration of Mayors on Just Transition' to show their support for a just transition, demand appropriate support mechanisms, and stress the importance of social dialogue and consultation with local governments.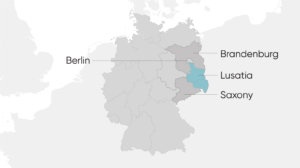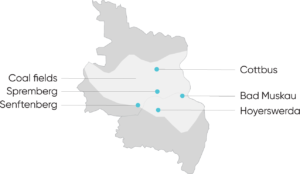 Overview
Lusatia
Germany
Size (sq. km)
11,727
357,386
Population
1.2 million
83 million
Population per sq. km
99
230

GDP

per capita
€28,434
€37,128
Disposable income per capita
€18,722
€21,583
Unemployment rate
6.7%
5.2%

Lusatia was selected as one of nine 'hydrogen regions' in Germany, winning funds to develop innovative ideas for regional hydrogen production, storage, and use.
Electricity generation mix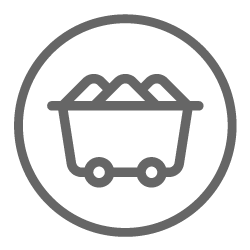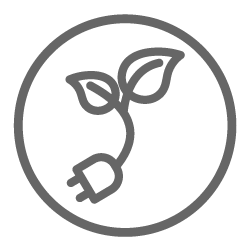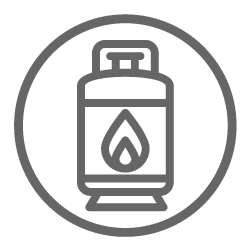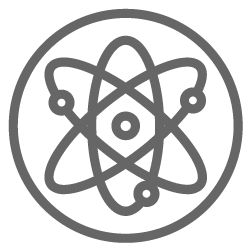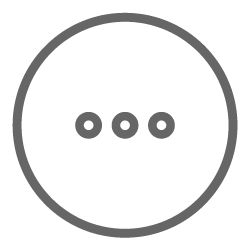 Since German reuni­fi­cation, Lusatia has imple­mented various strategies to support regional economic devel­opment and facil­itate necessary struc­tural change. The region has culti­vated a strong tourism industry by promoting local attrac­tions, including the Spreewald Biosphere Reserve and, more recently, the Lusatian Lake District, a chain of artificial lakes extending across 140 km² of former open-cast mines. Faced with multiple challenges related to struc­tural change, Lusatia is building on its long tradition as an energy region and on the related know-how of regional research insti­tu­tions and business actors. Today, the region is home to solar and wind parks and a factory for wind turbine blades.
Coal industry